Anders Limpar: "In Sweden it's known a lot about Sheriff"
The first steps of the famous Swedish football player of London Arsenal and the national team of Sweden, Anders Limpar, on the territory of SC Sheriff were accompanied by the words: "This is wonderful". By this words the dialogue began
- Do you like it?
- It's very cool, very beautiful stadium.
The overview of the Main Arena not only fascinated the guests. I especially liked the football field and its size.
- This field has more than 110 meters and a width of about 70, right? and having received the affirmative answer, he added, "I only saw this at Camp Nou in Barcelona."
- Your club's colors are yellow and black. I feel at home. I played for AIK, whose colors are exactly the same. And the color of the field is simply amazing. In Sweden, this cannot be achieved at this time of the year. It's great.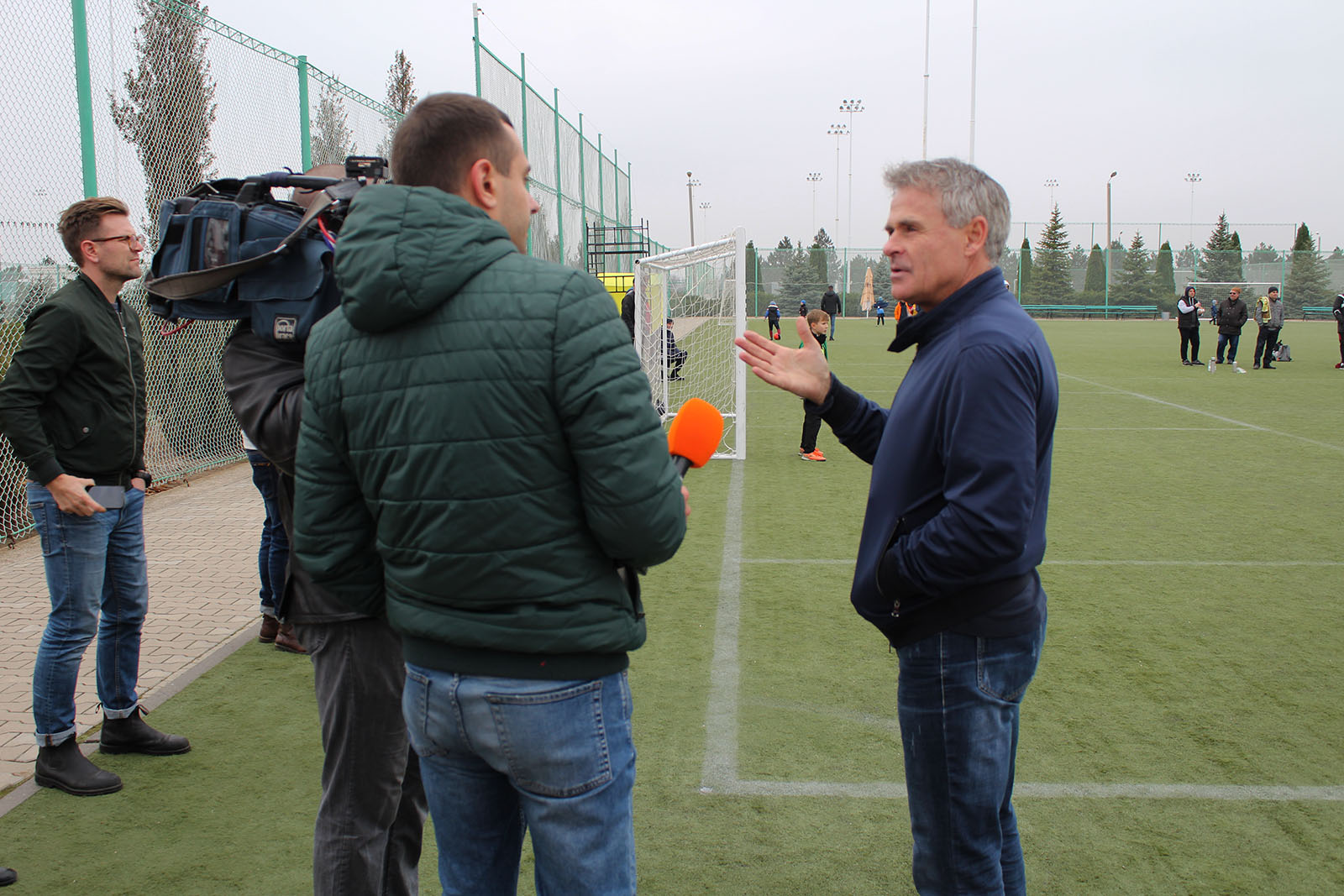 - In Sweden, can't such fields really be found?
- Oh, this field is really perfect. It's a rarity in Sweden in November. A stadium, I feel, with a very good atmosphere. The stands are close, everything is compact.
- And about Barcelona, ​​Camp Nou, you probably joked, the stadium is larger there, isn't it?
- I played with my club both in Madrid and in Barcelona. Believe me, the size of the field is exactly the same as on the Camp Nou. VIt's very far from one edge to another. I compared not without a reason.
- Prior to your visit to Tiraspol, did you know something about our team?
- Of course. Everyone knows, Sheriff is a very good team, represents its country at the highest level, has this beautiful stadium, and as I understand it, there is a whole football city. This is the most famous club in your country.
-You want just to be respectful again?
- No, no. You think so in vain. Sweden knows a lot about FC Sheriff, especially after matches with our AIK. Swedes are such a people who are always studying an opponent. As for me, I insisted on coming here, knowing a lot about the club. I really wanted to see everything with my own eyes.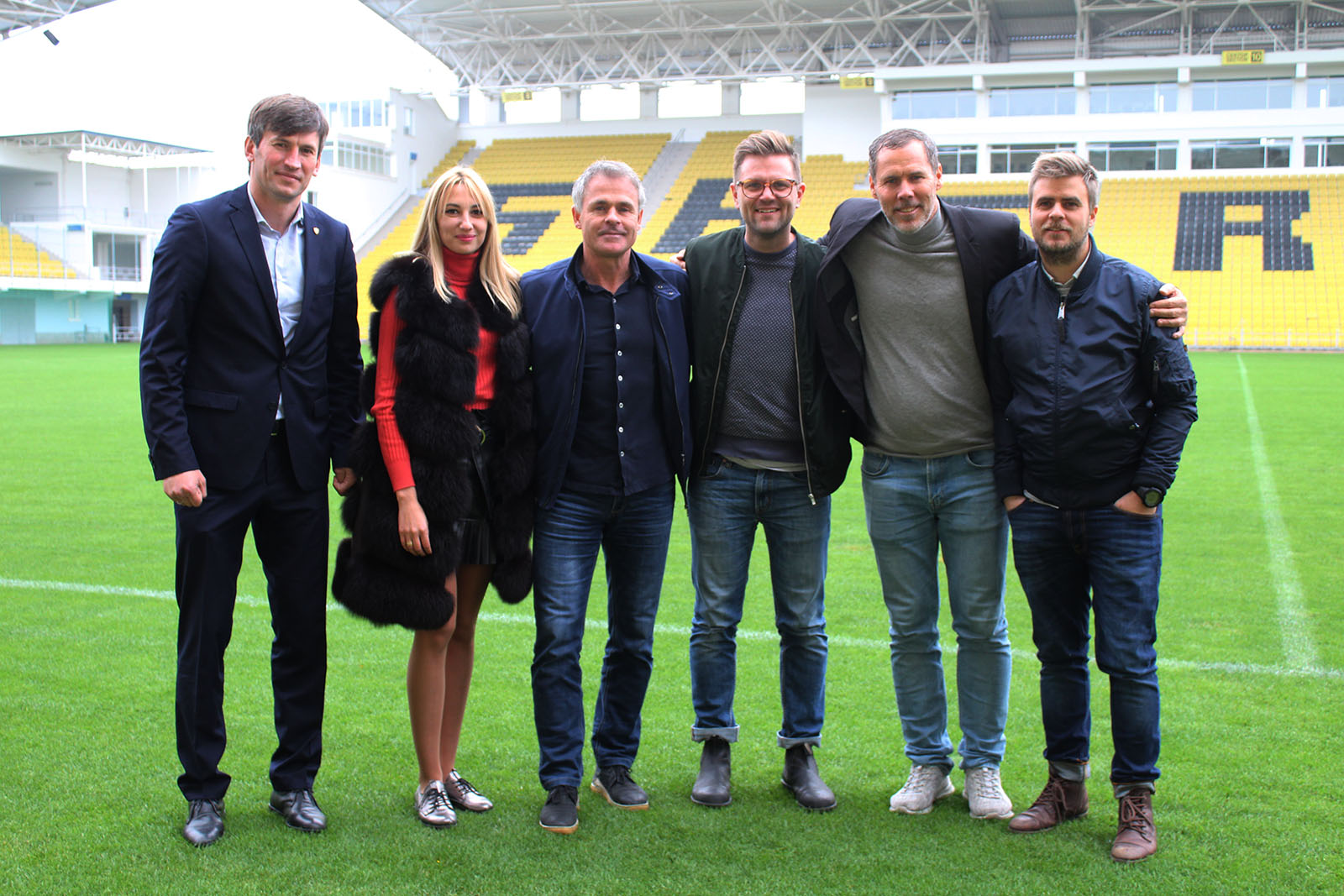 - In Sweden are there such conditions for football?
- In Sweden, the weather is different. It's very windy and cold since October. Mostly covered fields are built. Now it's very cold at all. Most fields are with artificial turf. And even on them, in the open air, it is almost impossible to play. Therefore, a lot of indoor fields were built.
- You shoot a lot on your phone, will you make a video for YouTube?
- No. This I shoot for myself. Let it remain in memory. I will show my friends. However, I've already put something on my instagram: a video from your Main Arena, from a children's tournament, from the Indoor Stadium, from the pool. Let everyone know what the conditions are.
- Don't you play football anymore?
- Oh, without football I can't. Despite my busyness, I enter the field. In September, I played in the match Arsenal - Real Madrid. It was in Madrid. 67 thousand spectators were. Our goalkeeper, Jens Lehmann, shot a penalty. There were many stars, Sol Campbell, Grimaldi, Lovren, David Seaman, Pires and others.
At parting, Anders uttered a phrase that is expensive: "Tell the person who built it all that he has a big heart. We rarely see people who invest so much in football. "
FC Sheriff Press Office