Yuri Vernydub: "I understand what awaits me here"
In the second part of the pre-season interview, the head coach of FC Sheriff spoke about himself, the new season and addressed the fans:
- You moved to the Championship of Moldova, which is lower in class than the Ukrainian one both in terms of level, and in terms of budgets, and other factors. What was the incentive for you at the time of making a decision?
- I believe that any coach has no right to be on sabbatical for a long time. I had enough rest, it was three months. There were proposals from Ukrainian clubs, but not so specific. An offer was also received from FC Sheriff. This is one of those clubs that is the leader of the Championship of Moldova and a permanent participant in European cups - both the qualification of the Champions League and the Europa League. The club played, and participated in the group stage. That's why I chose this option. I'm curious. Let's add here that the team is made up of players who represent different countries, which I am very impressed with. They are all young, between 20 and 25 years old. There are rules in the club that older players very rarely appear. I like it. Working with young, football-hungry players is much more fun than having celebrities join the team. Of course, I don't look at passport and experience is not a hindrance. But I find it more interesting when young foreign players who are young come, see this stage of their career as a transfer to a new level, want to play and get into stronger and richer clubs. It is very interesting. And then, any championship has the right to life. Thinking that the Moldovan is weak and the Ukrainian is strong, or the Belarusian is weak and the Ukrainian is strong, I think, is not worth it. Any Championship is interesting in its own way.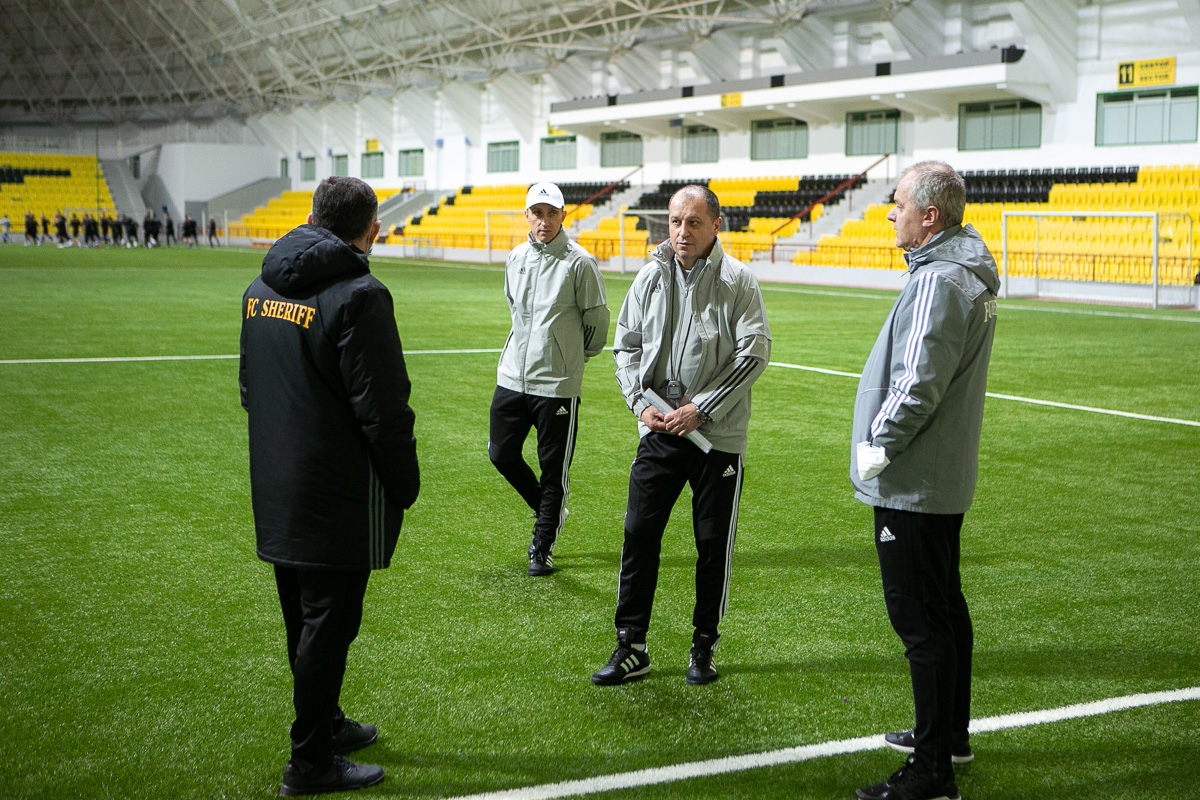 - Are you ready for the fact that working at FC "Sheriff", you will have constant pressure, because everything here except victory is defeat?
- That's why I chose this option. I felt a similar pressure a year ago when I worked at Shakhtar Salihorsk. A specific task was set - to become a Champion. Before that, the club was the first 15 years ago. I understood this and the pressure was colossal. In the same way, I understand that this is waiting for me here. Financial conditions and conditions for work, a smart base (and I think that such structures, I will not dissemble, and in Europe there are not so many) give the president every right to demand. He has every right to create pressure. What he did for the club is worth a lot. And first of all, the demand will be from me, as the head coach and, of course, from the coaching staff. And I have to ask the guys who are in the team now. Then everything will be fine.
- You worked at Zarya Luhansk for a very long time. Does this mean that Yuri Vernidub loves stability?
- I think any coach loves stability. But I like to work in those clubs that set high goals. In these clubs, the requirements are completely different, higher. The most important thing is that at the same time they give an opportunity to show themselves and there is an opportunity to create a team that will perform well not only in the Championship, but also in the European arena. And I want the same with FC "Sheriff". How it will be, it is difficult to say now, I am not a soothsayer. I do not hope, but I am sure that everything will be fine. Those guys who have come now, are hungry for football, also want to recommend and prove themselves as soon as possible and take the next step forward.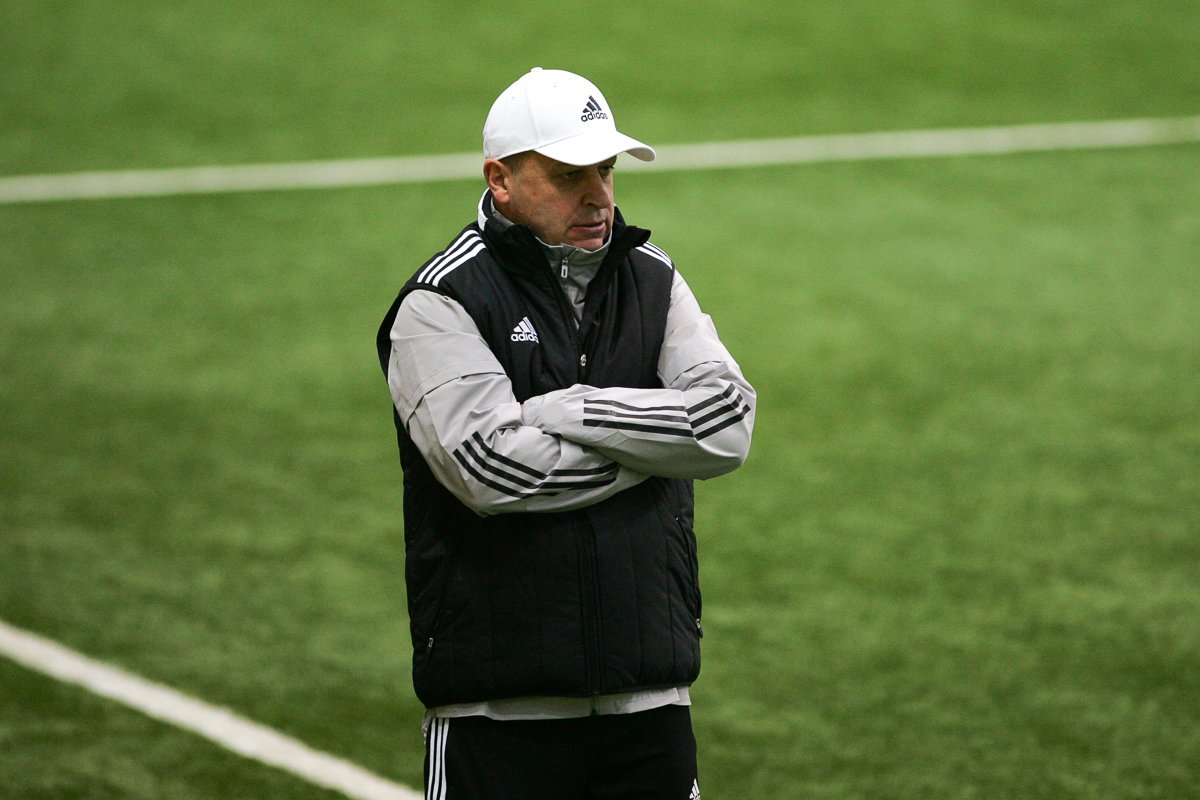 - Now the lead over the pursuers is 6 points. Will this be enough for the final first place?
- I think not. We have 16 rounds ahead. This is a very long distance. You need to be always ready, to increase the gap with each game. Only then can we talk about the final result. I tell the guys that they don't even think about relaxing. Going out to every game, with any opponent, you need to think about only one thing - you are better than your opponent, you must show yourself only from your best side, you must show your desire, character and fight in such a way as to always be ahead. Then, I think, there will be a result. On another it is impossible. You should never divide opponents into strong and weak. Everyone can surprise you. There are many examples. Take England, where even Manchester City can lose points with the last team. And our task is to bring the players to each match so that the guys do not relax, but on the contrary, in each game they come out in full readiness and do their job professionally.
- At the end you have the opportunity to say something to the fans of the team ...
- Although February is the month, I want to wish them more health, happiness, and success in the new year in 2021. I hope that everything that is happening around the world will pass as quickly as possible, the fans will return to the stadiums. We are waiting for them, let them root for the team. With their support, they will help us only go forward and achieve new heights. It is most important. And after some stage of the games, it will be possible to evaluate the work that we have done.
FC Sheriff Press Office