Joseph Blatter congratulated FC Sheriff on winning the championship
FIFA President Joseph S.Blatter officially congratulated FC Sheriff (Tiraspol) on winning the championship for 13
th
time in its history.
Congratulatory message to FC Sheriff Tiraspol
Dear President, dear Friend,
Please pass on my warmest congratulations to the FC Sheriff Tiraspol on winning the national championship; thus clinching their 3rd successive championship and their 13th overall – a Moldovan record!
Please convey my warmest wishes to all of the players, the manager, the technical and medical staff as well as all of the team's supporters, as each part of this organisation have no doubt been instrumental in their club's victory.
On behalf of the world football community, I would like to thank Sheriff Tiraspol for the excitement they bring to fans of the beautiful game and wish them all the best for the future.
Yours sincerely,
Joseph S.Blatter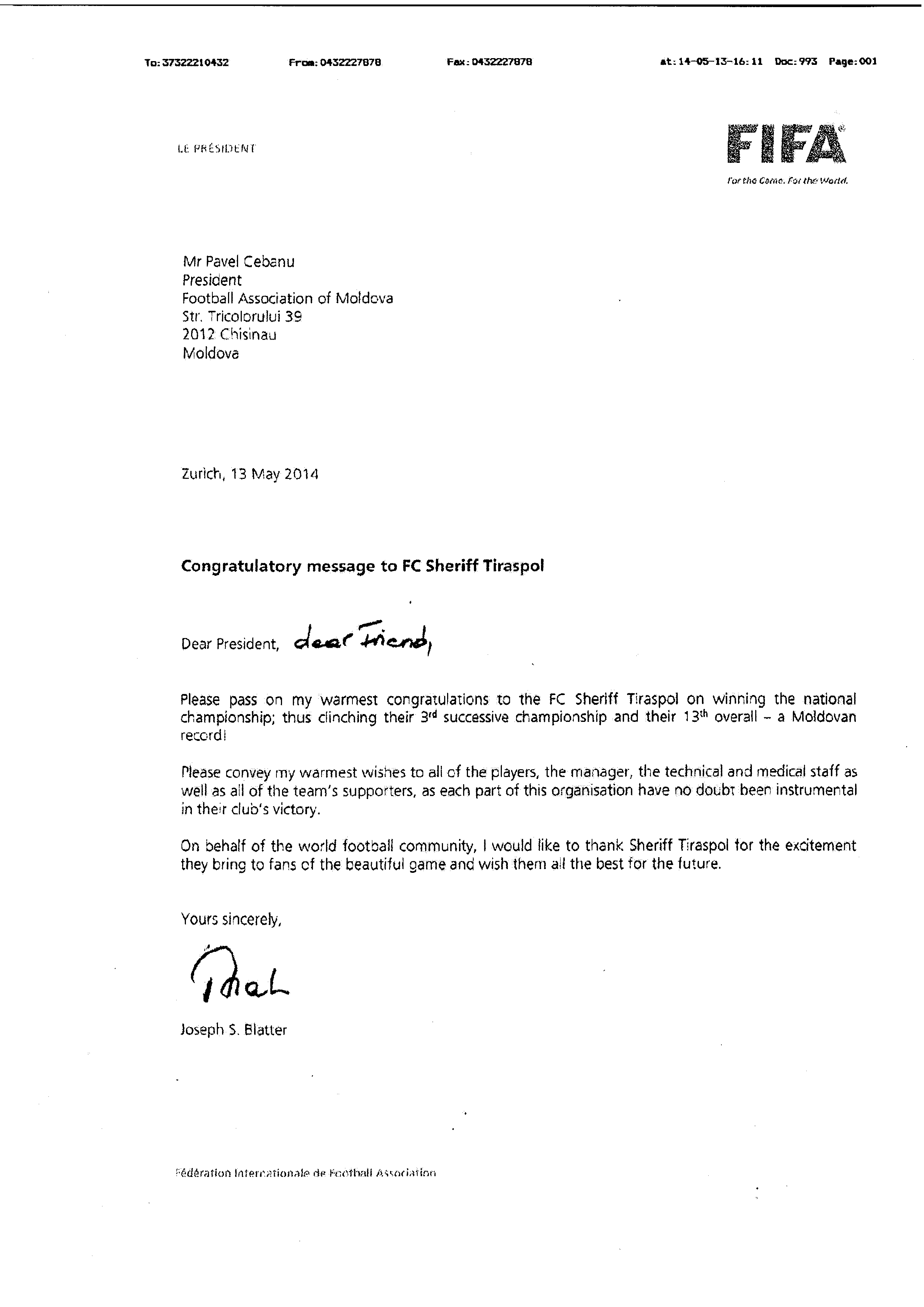 FC Sheriff Press Service