FC Sheriff is sixfold owner of the Supercup of Moldova
FC Sheriff won in an exciting match over FC Milsami (3:1) and got their sixth Supercup of Moldova in their history.
The game was fun. By the 10th minute our team won by the score 2:0, but in the middle of the half FC Milsami scored a goal in a penalty shot. But FC Sheriff could perform the third goal attack making the score final 3:1.
It should be mentioned that Ricardinho did not convert a penalty shot after the break.
FC Sheriff as the onwer of the Supercup:
2003, 2004, 2005, 2007, 2013, 2015
.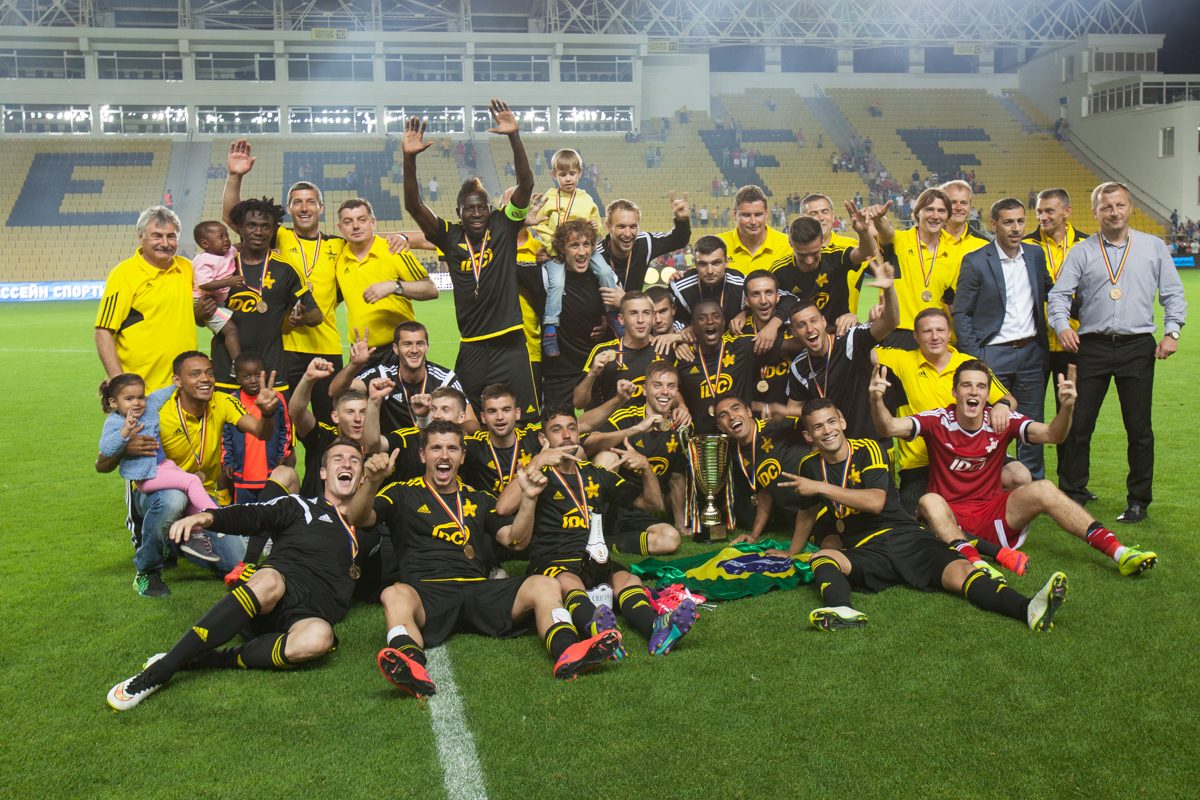 FC Sheriff Press Office