Cristiano da Silva: "I feel happy in Tiraspol"
The Brazilian defender of FC Sheriff Cristiano da Silva, has signed a new agreement with our club. The Brazilian, who has already played 100 matches for FC Sheriff, told why he decided to continue playing in Tiraspol, spoke about his goals and objectives for the upcoming season.
- Cristiano, congratulations on signing a new contract with FC Sheriff.
- Thank you very much, I feel happy, because from the first day of being in the club everyone treats me very well. This motivated me to sign another agreement with the club.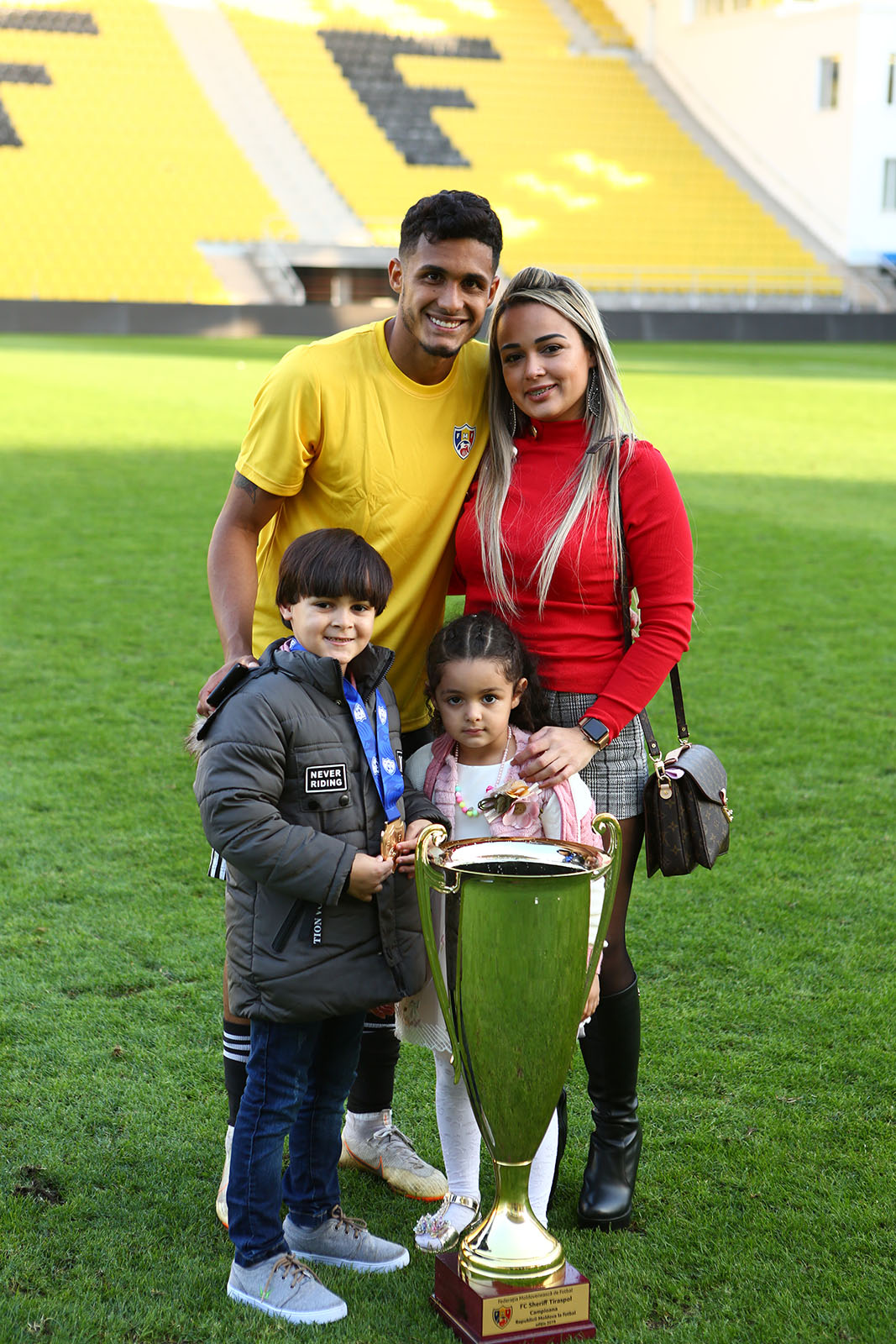 - How do you live outside football? After all, the conditions of being in another country also affect the career.
- I like everything here. I feel at home. My wife and children enjoy living in Tiraspol even more. This is an important motivating impulse to continue to work and benefit our club.
- Assess last season.
- Every year I try to work and give the best from myself. I hope the next season will be better than the previous one. Ready to give more strength and benefit for the good of the team.
- You managed to prove yourself with three different coaches. How did this affect your gaming practice?
- I managed to progress with Robert Bordin, and now, with Zoran Zekic. Croatian mentor is able to find the player's strengths, make him show them on the football field. This work makes our team stronger. We progress from every training session to every match.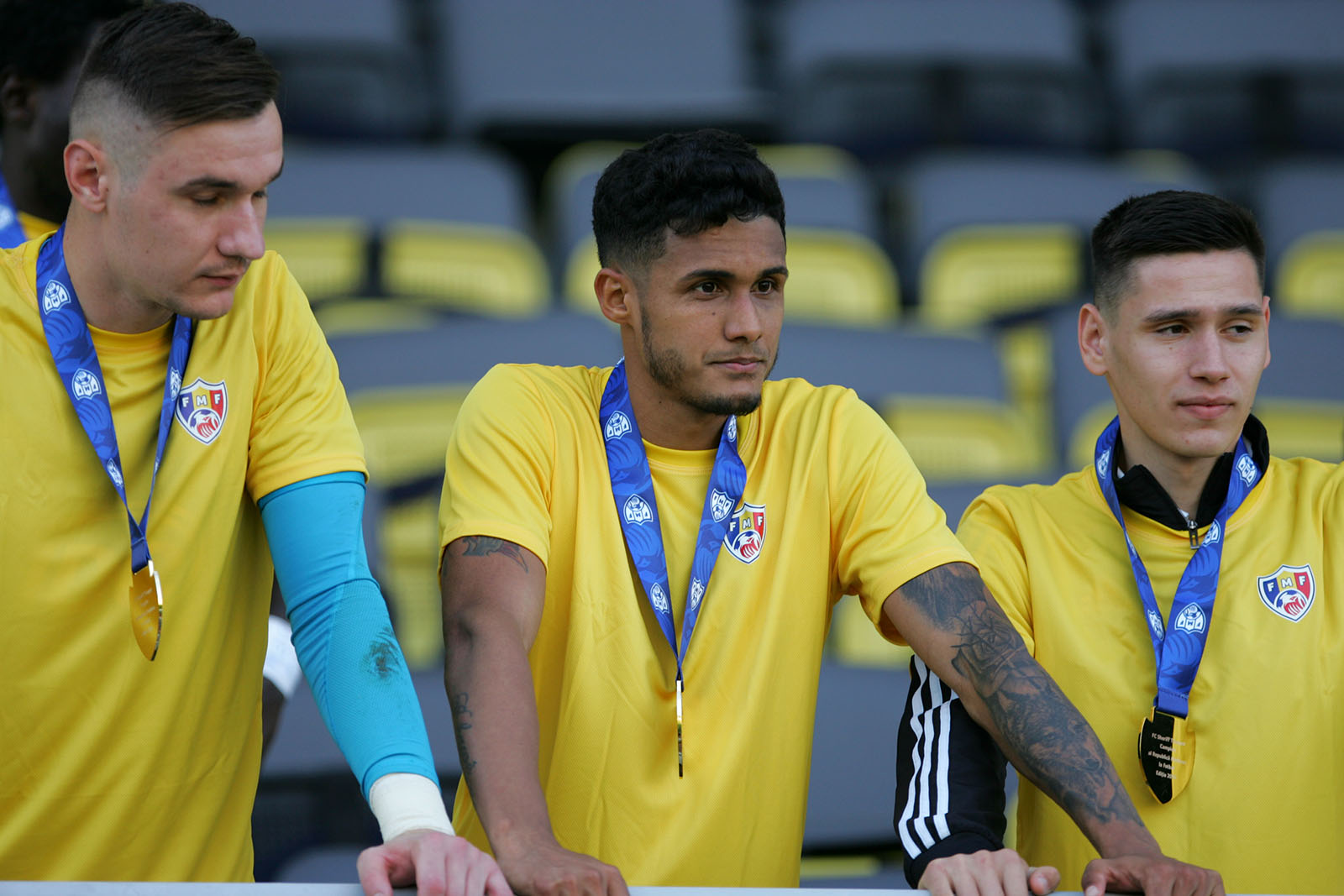 - You are a defender, however, fans also appreciate your attacking skills.
- I started my career as an attacking player. Only in recent years has re-qualified to a defense player. But I do not cease to improve in all directions. It's easy for me to attack, because I have long been familiar with these skills.
- The team is updating, and at the moment you are alone from the Brazilians. Won't you miss Portuguese?
- No, on the contrary, it is better in terms of studying the Russian language and, of course, English.
- Your most successful and failed match in the yellow-black t-shirt?
- It was a great joy to remember the match against FC Lokomotiv in the Europa League. I will never forget how we were met after arriving from Moscow. This is incredible support and atmosphere. And the worst game was in the same draw against the Danish Copenhagen. An unfortunate defeat, because the playoff was at stake.
- Are you ready for competition of next year?
- Competition is only beneficial to the head coach and the whole team. For me, it's definitely better when there is competition. I will work and fight for a place in the first team. Competition makes the team a champion.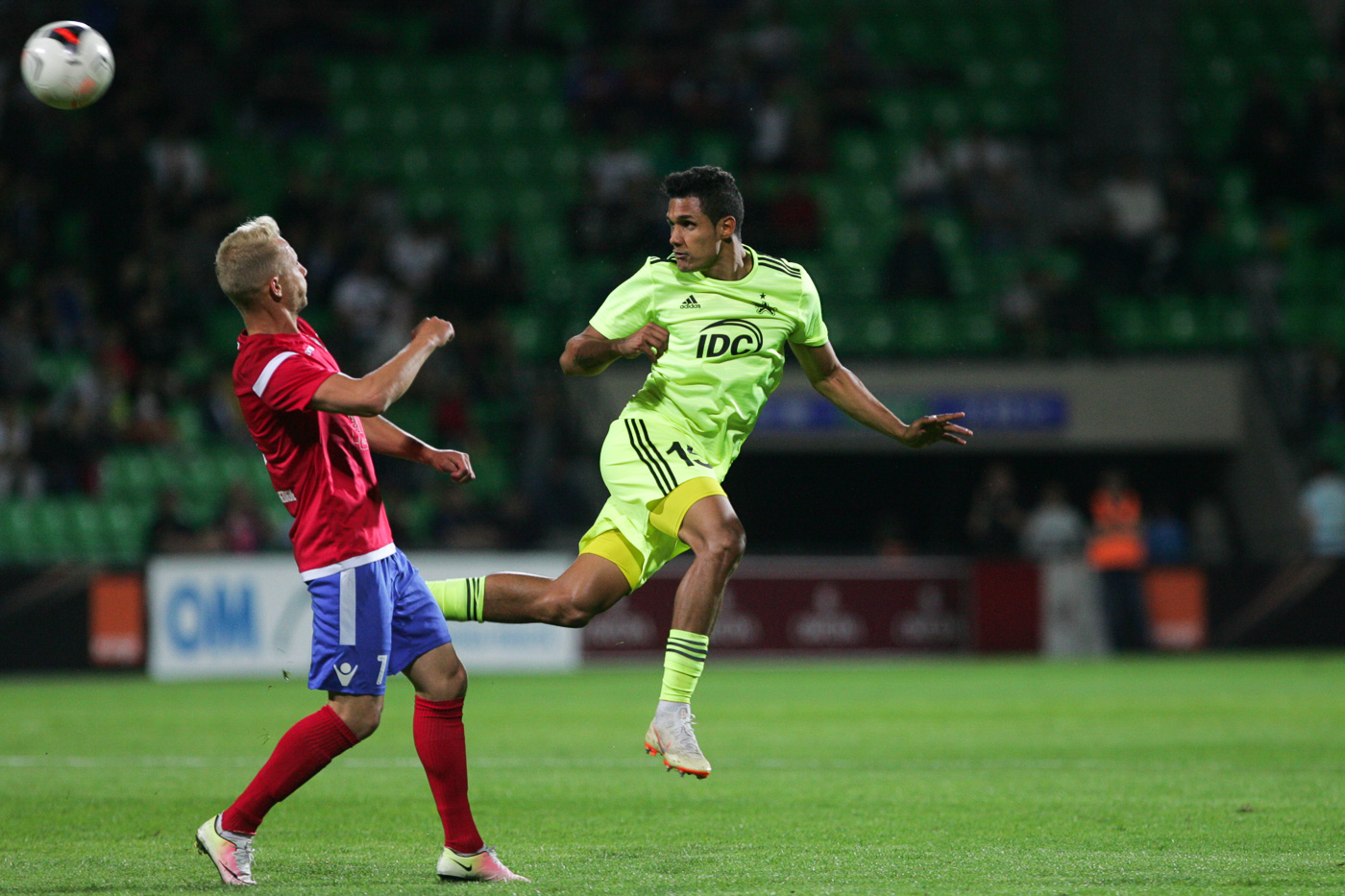 - What do you expect from the next season?
- I hope that next season we will do everything that did not work out last season. Here, everyone, from the administration to the management, is trying to give all their strength for success. This makes the club a highly professional club that is able to achieve high goals. There are still goals that I haven't achieved in FC Sheriff yet. I'll tell you one secret - I really want to get closer to the achievements of Vazha Tarkhnishvili and Benjamin Balima. These are the players who took their place in the history of FC Sheriff.
- What will you say to the club fans?
- I'd like to thank them for their support and encourage them to go to the stadium in large numbers. When there are a lot of people on the stands, it is easier for us, the players, we feel their support and strive to play better. If we are together, we will achieve great results.
FC Sheriff Press Office